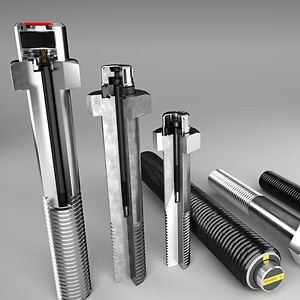 The technology continues to evolve, with the latest RotaBolt Connect offering real-time precision monitoring to give remote access to bolted connections in the most critical applications.
A precision sensor determines the exact load on the fastener and with Connect, this information can be viewed remotely, providing an accurate picture of the condition of the fastener and bolted joint at any moment in time.
An integral Bluetooth® module allows the Connect fastener to record loads and transmit them wirelessly for later viewing, through a simple dashboard.
The customer now monitors bolts remotely, and very often no re-tightening is required and maintenance costs can be reduced. As an added bonus there will be less working at height risk and heavy tool use. A correct load is also confirmed instead of estimated following relaxation after installation.
James Walker is a global provider of high performance elastomers, seals, gaskets, tension control systems and more. Find out more at www.jameswalker.biz