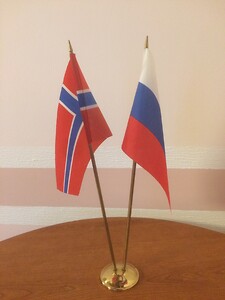 Decision making executives representing selected Russian regions, governmental bodies and companies, as well as Norwegian organizations and companies will attend the event and discuss Russian industry & investment policies, benefits of making business with Russian partners, opportunities on Russian and third countries' markets.
Business Forum – Russian Regions through years proved to be a useful arena for communication between businesses of our countries, and resulted in implementation of common projects to the benefit of both Norwegian and Russian partners.
There will be made presentations about Russian industry development programs (including plans of fleet renewal, infrastructure projects), Russian special economic areas providing beneficial environment & turnkey solutions for businesses, successful Norwegian projects in Russia, tools & resources available for Norwegian businesses willing to enter the Russian market.
Plenary session will be followed by reception with Russian cuisine food & live music.
Program is attached.
Event is arranged by Trade Representation of Russia in Norway facilitating business development between Norway and Russia since 1921, and will take place at the premises of the Embassy of Russia In Norway in Drammensveien 74, 0271 Oslo.
Participation is free of charge.
Registration needed by e-mail - mail@rusnorge.com.
Contact person - adviser Alexander Lizogub, cell +47 93 98 28 07.